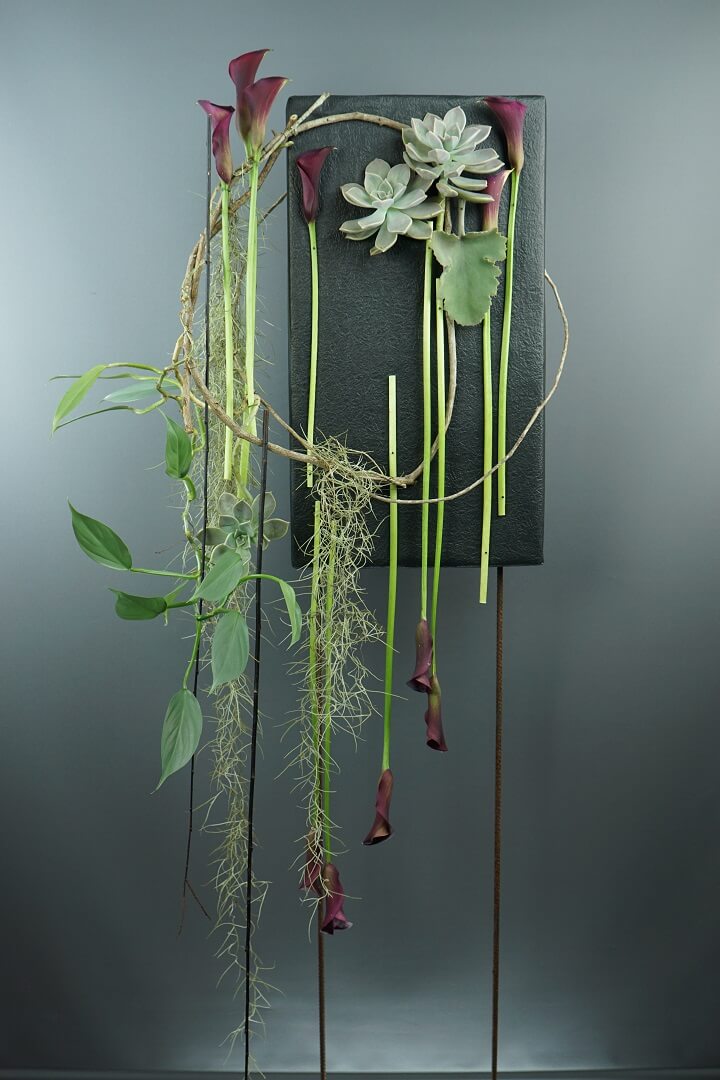 Design Directions
Lead by Mark Pampling, Master Florist, World Champion
In Advanced Directions we explore five different ways of directing proportions, using the unique constraints of each design exercise as an opportunity to explore the principles of floral design.
The idea is to become better not just at designing specific styles, but to improve our skills overall through a focus on design principles.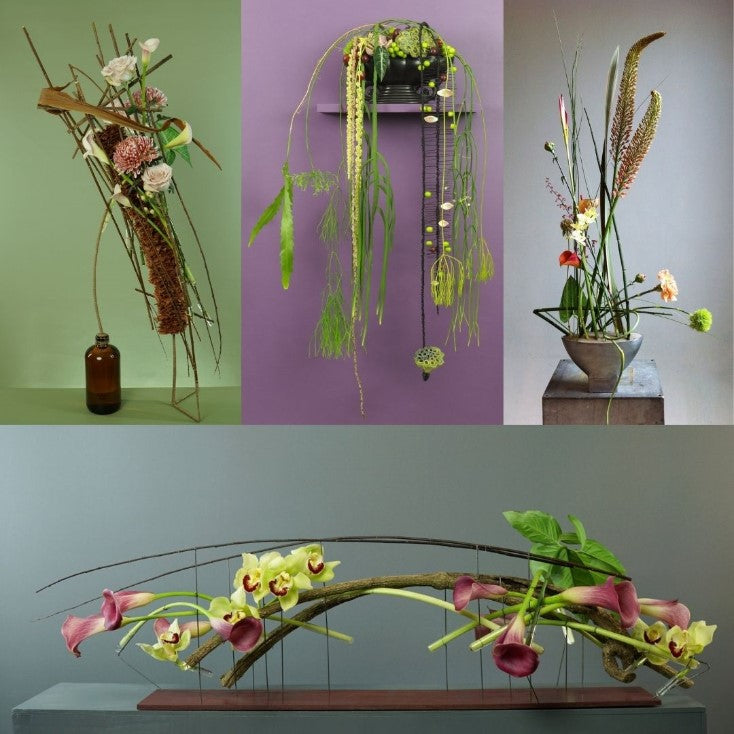 Why Design Directions?
In the Design Schema developed by Gregor Lersch, there are various options when considering how proportions can be directed in a design.

So, in each design task we'll be exploring these different ways of directing proportions.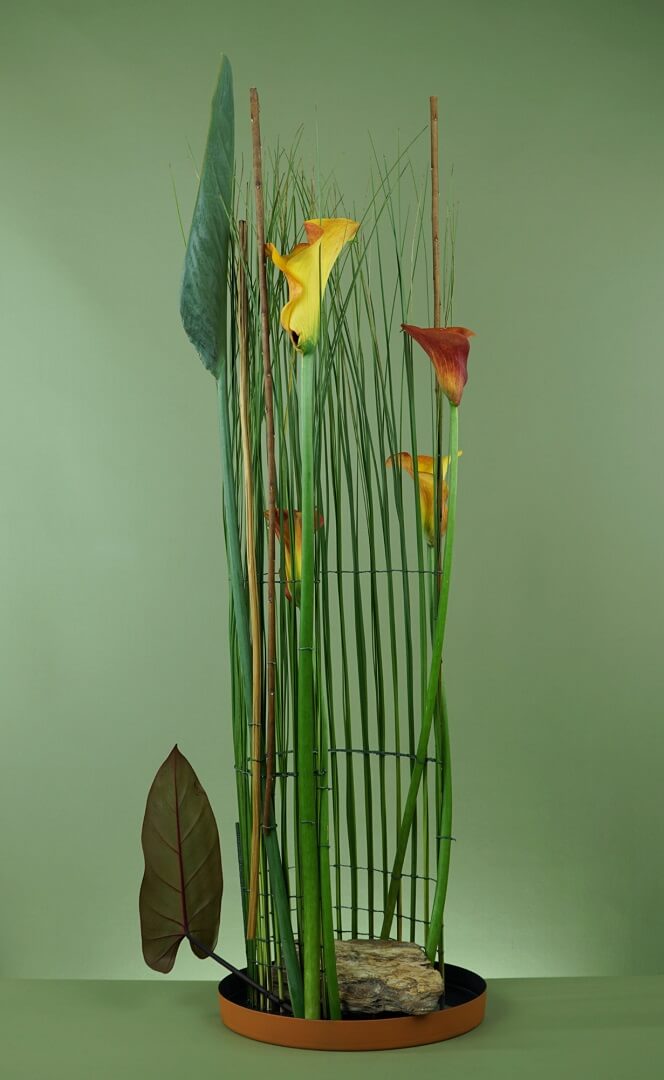 For three of the tasks in Design Directions we work with proportions upwardly.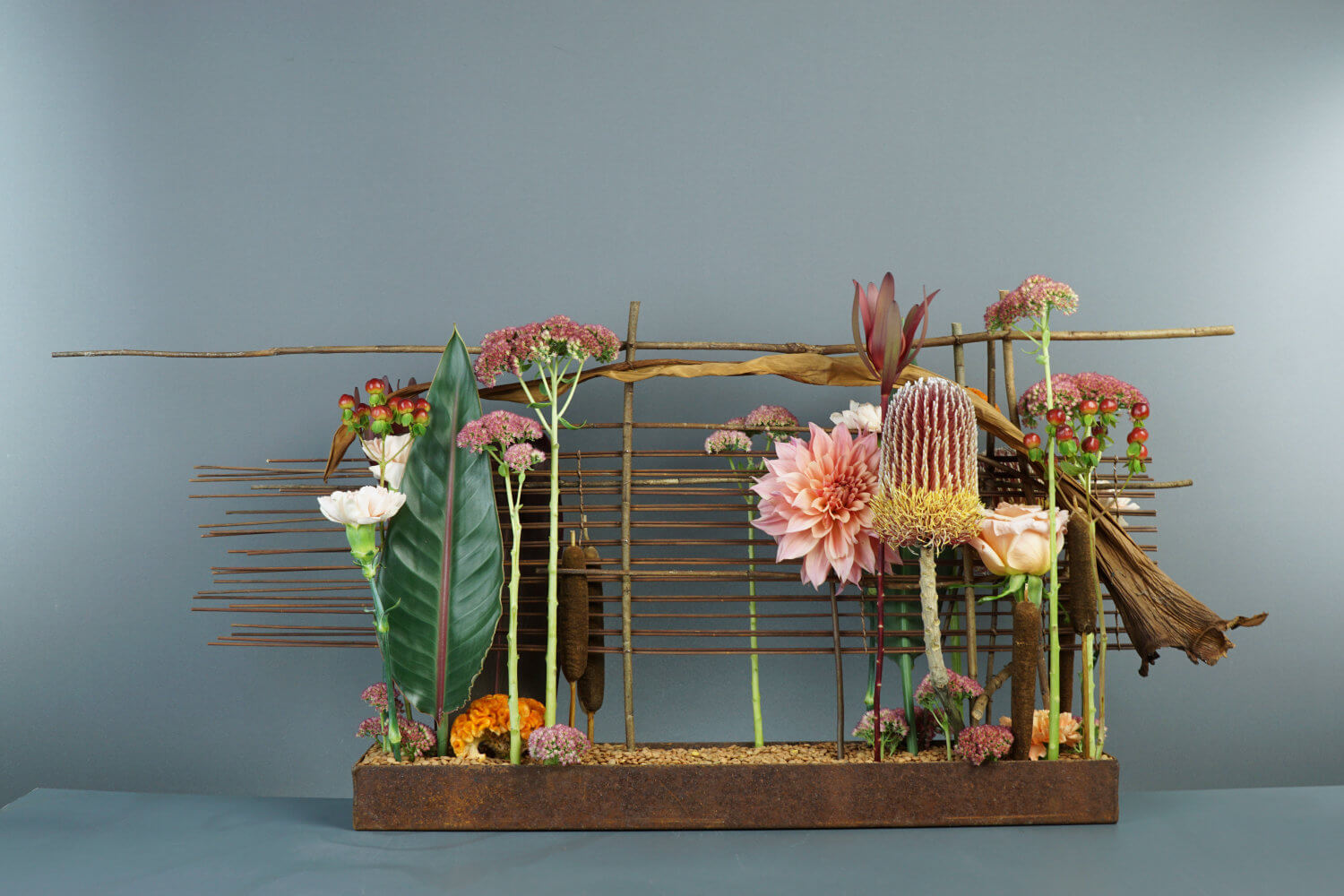 Every design we create has to treat all of the elements effectively. However, each different way of directing proportions presents unique challenges to how we apply the design principles in order to achieve a harmonious result.
Most of the tasks in Design Directions are either arrangements or freestanding designs that don't need to be particularly large.
We won't be asking you to create the world's most impressive or complex designs - just to work to your own skill level and create designs that you feel comfortable making.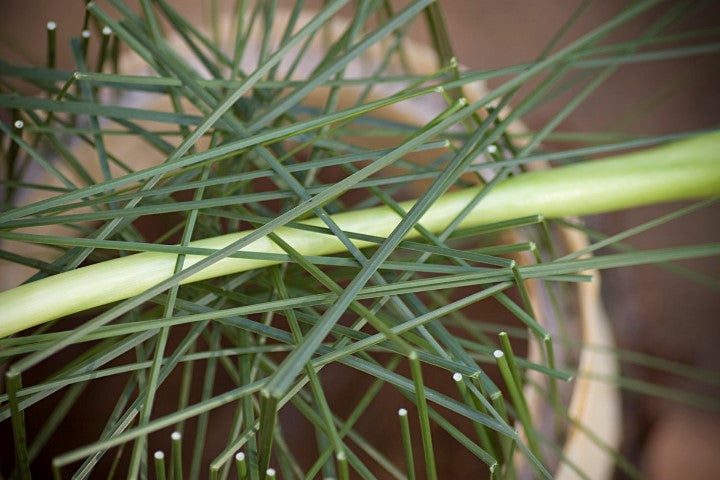 Throughout my career, I have found that I have become better when I'm able to analyse my own work and become practised at finding my own mistakes.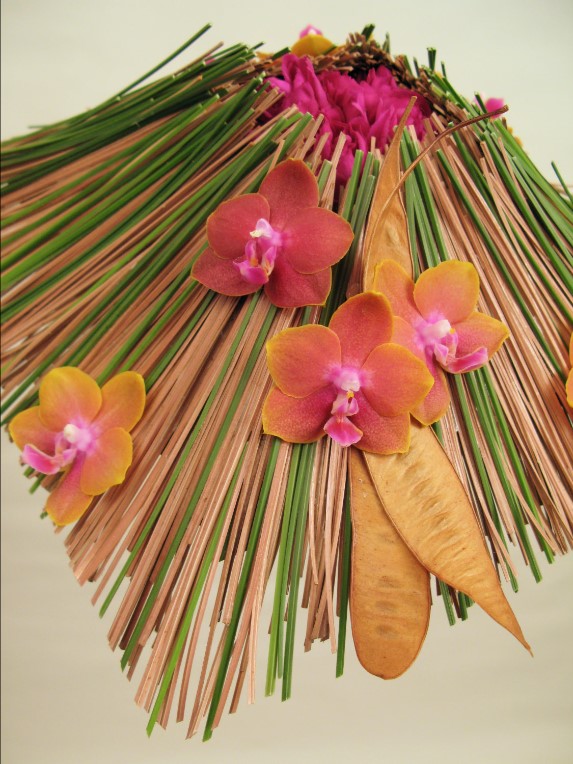 I'm able to improve my skills overall when I look at my designs and assess them through the principles of design and find the flaws, and then find some solutions. It's a journey that never ends, and keeps on giving.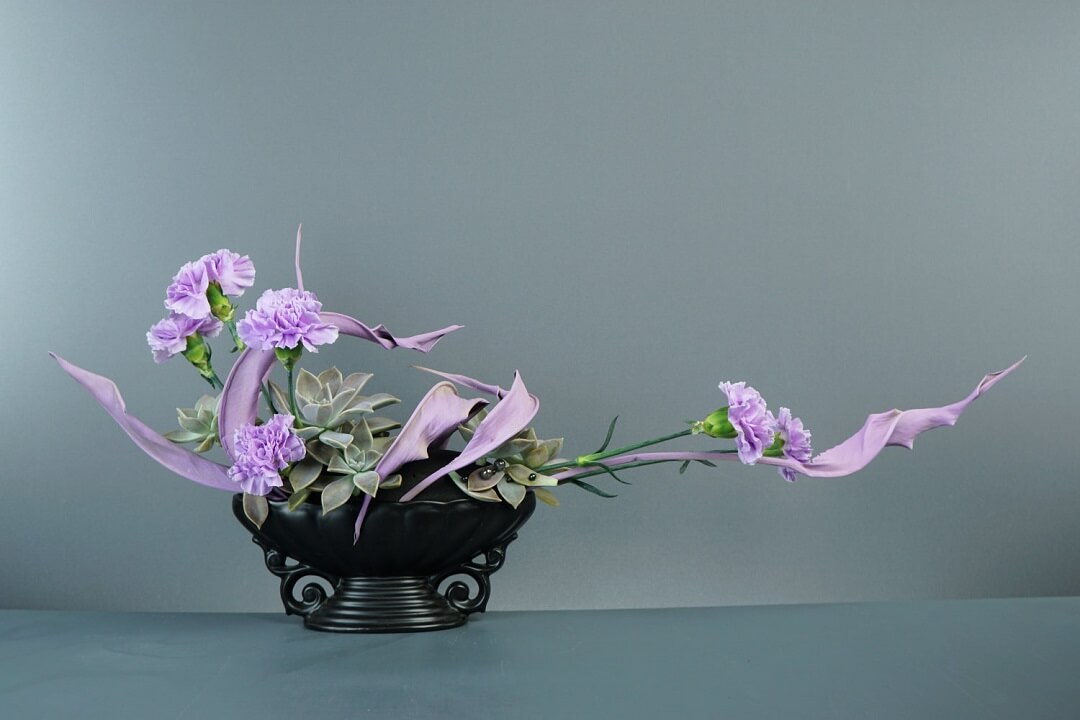 Broad, yet focused, directions are set for each practical task, encouraging you to investigate various design aspects.
Guidelines for each task challenge you to put a spotlight on certain design principles, while allowing you ample freedom for personal style and different levels of skill and experience.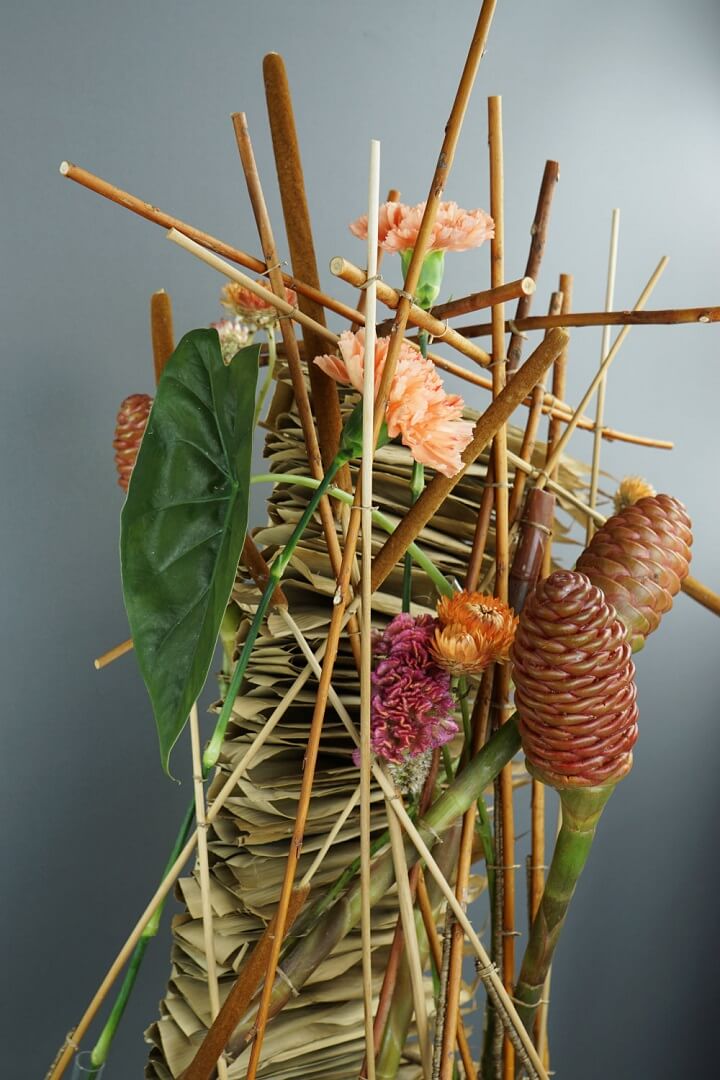 Working within the same parameters of each exercise helps to create opportunities for shared learning experiences along the way. Participants' questions and challenges faced in each task give us the opportunity to share our learnings and grow our skills together.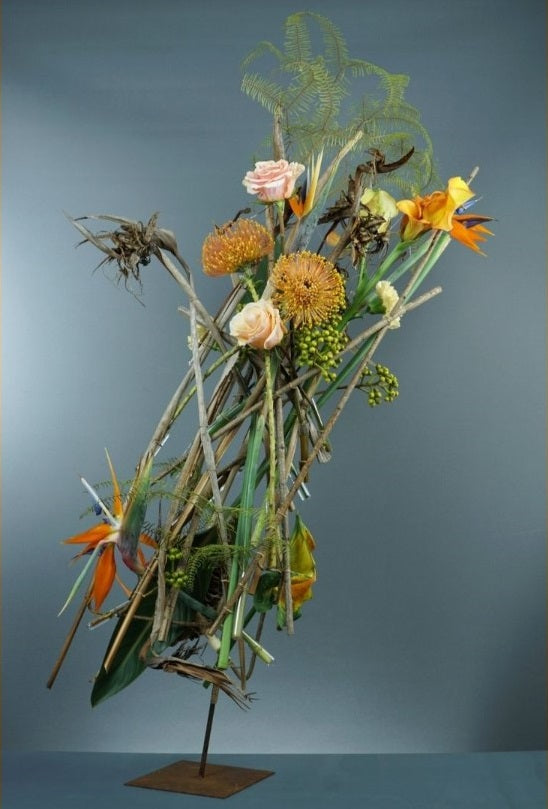 Most importantly, our end goal in Design Directions is for each designer to finish feeling that they've grown in skills and confidence, with a deeper understanding of the design principles and new experience in applying them across a range of design styles.
Design Directions Timetable
2024
Online Introduction
Meeting #1 - Monday 25 March 2024, 6:00pm
Subsequent Online Discussions
Meeting #2 - Monday 8 April 2024, 6:00pm
Task #1 - Parallel Design
Meeting #3 - Monday 29 April 2024, 6:00pm
Task #2 - Formal Linear Design
Meeting #4 - Monday 20 May 2024, 6:00pm
Meeting #5 - Monday 17 June 2024, 6:00pm
Meeting #6 - Monday 8 July 2024, 6:00pm
2025
Course dates for 2025 are yet to be announced.
Times
All times listed are Australian Eastern Daylight Time (AEDT - Sydney). You can compare your local time zone to Sydney time at flowerthinking.com/worldtime.
Stay Updated
If you'd like us to update you on new course dates and other developments in Design Directions, you can register your interest here.
Gallery
You will soon be able t view some of the submissions and excerpted learnings from past participants in the Design Directions Gallery.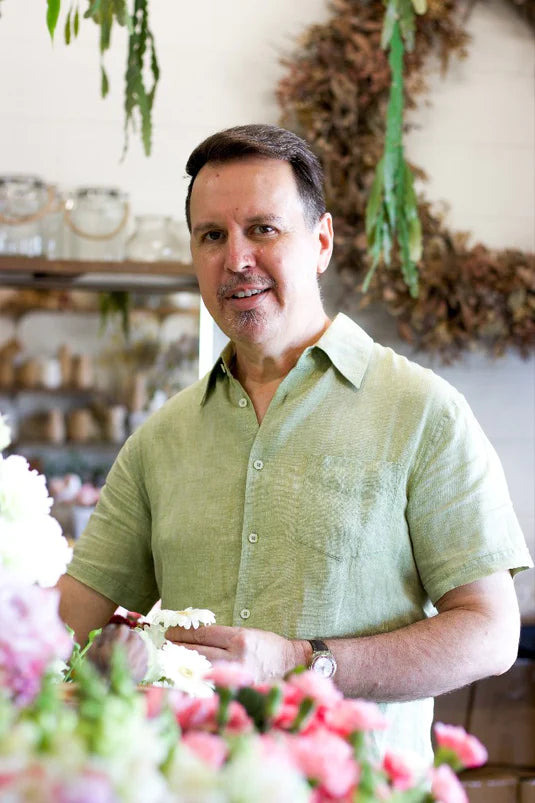 Mark Pampling has been designing, competing, teaching and judging for thirty years now and is as well known for his clear, linear design style as for his patient and inclusive way of sharing his knowledge.
2019 Beijing World Flower Art Contest – Champion
2015 Interflora World Cup, Berlin – Judge
2014 Fusion Flowers International Designer of the Year – 1st Place
9th China International Orchid Show (Sanya) – Best Creative Award
2014 International Flower Contest Japan – Best in Show, Gold Award and Design Innovation Award
Asia Cup 2014 (Japan) – 1st Place – Surprise Table Display
2013 Fusion Flowers International Designer of the Year – 2 Silver Awards & 1 Bronze Award
2012 Fusion Flowers International Designer of the Year – 4th Place
2012 Interflora Australia Cup – Winner
2011 Interflora Australia Cup – Winner
Australian Competitor 10th Interflora World Cup 2004 – 3rd Place
You can learn more about Mark here.
Design Directions is an interactive, online + hands-on program led with expert guidance by Mark Pampling.
Running over five months, it's a stimulating, interactive course for Florists, Floral Artists and Floral Designers who are eager to advance their design skills by applying creativity and floral design knowledge to a carefully chosen path.
The program is delivered as a series of six online meetings and five practical tasks.
The program timetable and detailed information on how to participate can be found in the Participation Guide.
Regular price
$411.00 USD
Regular price
Sale price
$411.00 USD
Unit price
per
Sale
Sold out
Share
View full details